Teapplix Benefits Over Competition
Web Based No Software, Server to Server Integration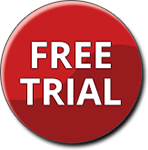 Quick and easy setup. No software to install & patch.
No out of memory errors and program crashes. No database corruptions or disk crashes.
Your data is store on raid arrays and replicated cross country for maximum redundancy.
Server to server integration. No need to keep computer running or wait for order download.
Multi-user multi-site remote access without setting up networks or VPNs.
Highest Level of Shipping Automation
Remembers weight & dimensions.
Optimized for batch speed, supports batches of 2000 labels.
Sorts based on inventory codes and location codes.
Rules to auto-fill everything, from delivery confirmation, signature, insurance, to custom forms.
Inventory Tracking, Accounting Integration with QuickBooks
Your QuickBooks talk to our website, automatically.
Mange income & taxes as well as profit & loss. Track inventory levels.
Maps items to your QuickBooks Inventory. Flexible export options.
USPS powered by Express1, Endicia & Stamps.com
Discount USPS Priority & Express Labels via Express1.
Integration with Endicia & Stamps.com. Single button click for batch labels.
Pre-built queues: domestic vs international, first class vs priority & express.
Supports pre-sorting by zip.